Engine
Transmission
545RFE Upgrade
Exterior
---
Car Information
The Society of Automotive Engineers
Car Enthusiasts
Car Parts Vendors
2000 Dodge Dakota SLT Quad Cab
This truck was bought used in July 2009. It was the first specifically family-oriented vehicle I purchased. I bought it in Italy (!), and it had previously been in England and The Netherlands prior to 2009. I bought it off a good friend.
When I first encountered this truck in 2006, it was suffering from power steering fluid contamination of its O2 sensors, which was causing it to run incredibly, remarkably rich. It ran so rich, in fact, that it emitted soot even at idle. It had been taken to several European Chrysler dealerships, but none of them could figure out what the problem was - they just kept on throwing O2 sensors at the problem, and the problem would disappear for about a week. I took a look at it, and found that the power steering fluid pressure switch was leaking, allowing power steering fluid to wick all the way to the front O2 sensor. I replaced the switch and O2 sensor, sprayed the harness with a lot of brake cleaner, and the problem has not been seen since.
Come back often for updates to this website!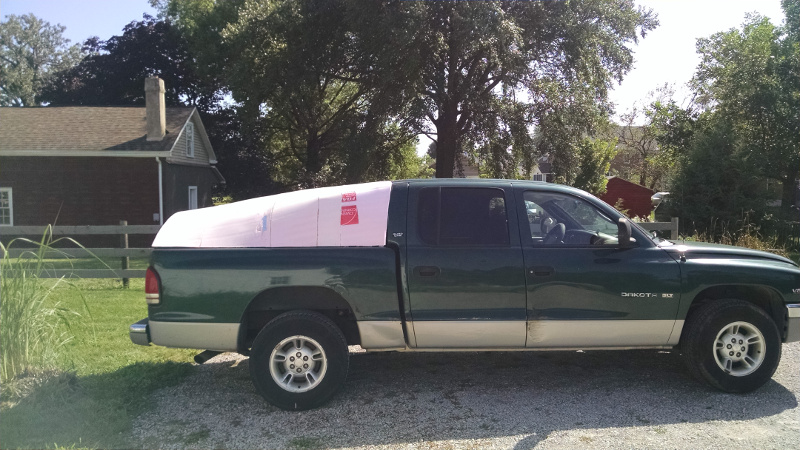 My 2000 Dodge Dakota SLT Quad Cab
Base Equipment Listing
(Dimmed items have been removed)

Performance

4.7 Liter Chrysler Powertech V8 Engine

45RFE 4-Speed Automatic

ABS Brakes

Sound System

AM/FM Cassette Radio Receiver

Exterior - Deep Forest Green

Power Mirrors

Fog Lamps

Interior

Speed-Sensitive Power Locks
---
Modifications

Performance

Coolant-based Intake Air Heater

Magnaflow Performance Cat-Back Exhaust

Bosch Platinum +4 Spark Plugs

545RFE TCM

Exterior

Homemade Aerodynamic Bed Cap

Mopar Locking Gas Cap

Sound System - JVC

JVC KD-AVX2 DVD/MP3/CD Receiver